British Columbia's landscape is jam-packed with national parks and peaked mountain ranges, and is also home to some seriously otherworldly hiking trails. From the steep rocky slopes of Brandywine to the gorgeous glistening lakes of Panorama Ridge – if you simply can't get enough of the outdoors, continue reading to discover our take on some of the best hikes in Canada:
1. BLACK TUSK Located in Garibaldi Provincial Park, Black Tusk is a classic Canadian hike. Nestled between Squamish and Whistler with tranquil turquoise lakes, this 16.1-mile hike takes just short of two hours to conquer. Along the way, expect dense forests gradually emerging into a beautiful open-lake space with a campsite area. Once you continue to follow the trail a little further, you'll meander into the meadows and pass through blooming flora and start your incline towards Black Tusk. Once you reach the summit, it'll be all worth the while as you gaze over the glorious views of Garibaldi Lake.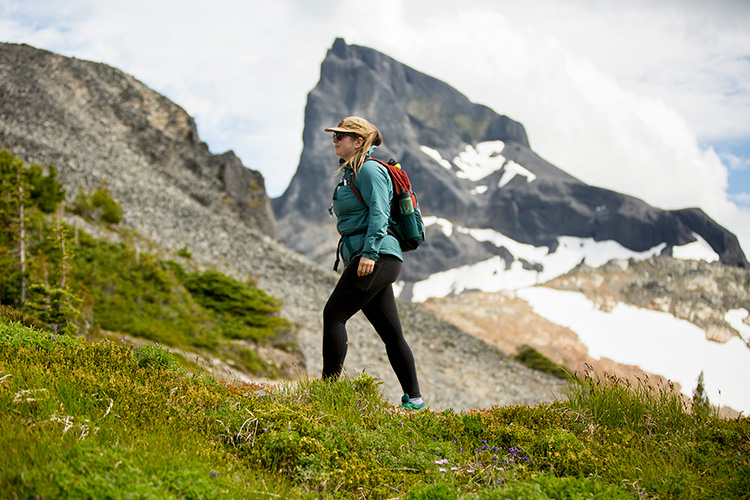 2. ICELINE TRAIL Iconic for its alpine-packed scenery, this high-impact hike certainly packs a punch in both efforts and the environment. This challenging trek is known to make one of the best backpacking trips in BC, and there's no surprise why! Depicting spectacular glaciers and expansive views of Yoho Valley, start your journey from Takakkaw Falls and follow a steep ascend of 1,300 feet to reach the treeline, and continue towards the iceline. Most day hikers stop here – so if you feel rewarded enough after the eight-mile hike, you can refuel with your World Voyagers Running Hydration Belt before turning back to your descent.
3. BRANDYWINE MOUNTAIN Undoubtedly another great contender for the best hikes in Canada – Brandywine Mountain makes a wonderful day trip from Whistler, taking an average of eight hours to fully complete the hike. Discover the breathtaking scenery of Brandywine Meadows and Brandywine Mountains and pass through dense forestry and snow-peaked mountain tops, as you venture along the Southern ridge towards the 2,200-meter high summit (ensure you take your No-Bounce Hydration Running Belt when you start to pick up the pace). The abundant beauty of Brandywine is there for you to discover!


4. WATERSPRITE LAKE This dynamic hike dotted in East Squamish is moving away from the obscure and is now perceived as one of the best hikes in British Columbia. Watersprite Lake combines a juxtaposed topography (that works) of crystal clear lakes and dramatic peaks, leading from an old-lodging road to the wonderful view of Mamquam Mountain, Mount Atwell, Garibaldi, and The Neve. This picturesque trail is loved by locals and tourists alike, all coming along to reap the clean air while simultaneously tackling the rocky road paths. Are you up for the challenge?


5. PANORAMA RIDGE From idyllic streams to flower meadows and vast forests, The Garibaldi Provincia Park is home to the spectacular Panorama Ridge hike. Easily one of the most beautiful spots in the whole of Canada, the end views make all the blood, sweat, and blisters worth your efforts! Commencing at Rubble Creek Trailhead, begin the first five miles meandering along the path and through the alpine, as you begin your incline towards the phenomenal vantage point. It's essential to stay prepared for this hike – it's long and most backpackers prefer to tackle it over the space of two days with overnight camping. For day trips, it'll take around 10 hours.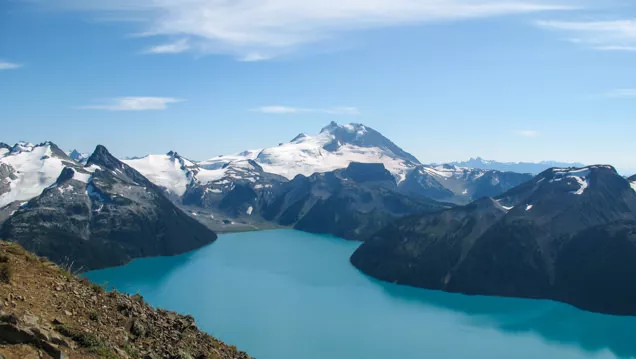 6. BERG LAKE TRAIL If you're one to head off-the-beaten-path, Berg Lake Trail makes a great contender for your itinerary. With a diverse range of mapped trailheads – this truly gives hikers the chance to make the journey their own. So whichever direction you take, you're bound to bump into glaciers, snow-covered mountains, and gigantic rocky boulders. This 21km adventure makes another great multiday hike, ranging from two to five days depending on your preference. If you want to gain a real sense of the Canadian outdoors, head along between July and September to avoid those nasty snowstorms! It goes without saying that British Columbia is synonymous with tremendous trails and spectacular scenery.
And most of our suggestions are not for the faint-hearted – so pack your snacks, travel light, and stay hydrated (preferably with one of our products). You'll be thanking us later. 
Which hikes did we miss?